Southeast Energy Exchange Market
Delivering more economic and clean energy to our customers.
SEEM is a unique and thoroughly new approach to enhancing the existing bilateral market. The new SEEM platform will facilitate sub-hourly, bilateral trading, allowing participants to buy and sell power close to the time the energy is consumed, utilizing available unreserved transmission. Participation in SEEM is open to other entities that meet the appropriate requirements.
SEEM is a 21st century solution designed for the incredible pace of change resulting from the electricity sector growing toward an ever-greener future. Southeastern electricity customers will see cost and environmental benefits as a result of the new platform that is set to become operational by late third quarter of 2022.
Founding members of SEEM include Associated Electric Cooperative, Dalton Utilities, Dominion Energy South Carolina, Duke Energy Carolinas, Duke Energy Progress, Georgia System Operations Corporation, Georgia Transmission Corporation, LG&E and KU Energy, MEAG Power, N.C. Municipal Power Agency No. 1, NCEMC, Oglethorpe Power Corp., PowerSouth, Santee Cooper, Southern Company and TVA.
The founding members represent nearly 20 entities in parts of 11 states with more than 160,000 MWs (summer capacity; winter capacity is nearly 180,000 MWs) across two time zones. These companies serve the energy needs of more than 32 million retail customers (roughly more than 50 million people).
SEEM to Host Webinar Series for Potential Participants
The Southeast Energy Exchange Market (SEEM) members will host a series of webinars for entities interested in participating in SEEM when operations begin in the fourth quarter of 2022. The webinars will take place on the following dates:
Session I – SEEM: An Overview of the Exchange and How to Participate (Legal & Operational Considerations)
Session II – Market Principles, Part 1: An Overview of the Network Infrastructure and a Walk-Through of Platform Matching Examples
Session III – Market Principles, Part 2: A Deeper Dive – Tagging Processes, Settlement, and Publicly Available Information

June 2, 2022 (2:00 PM – 4:00 PM EST)
Each session will have time for questions and answers. Interested parties must register to all events to be admitted.
Poised to Deliver the Clean Energy Future
Accelerating Clean Resources
2019 Generation Mix: All RTOs and SEEM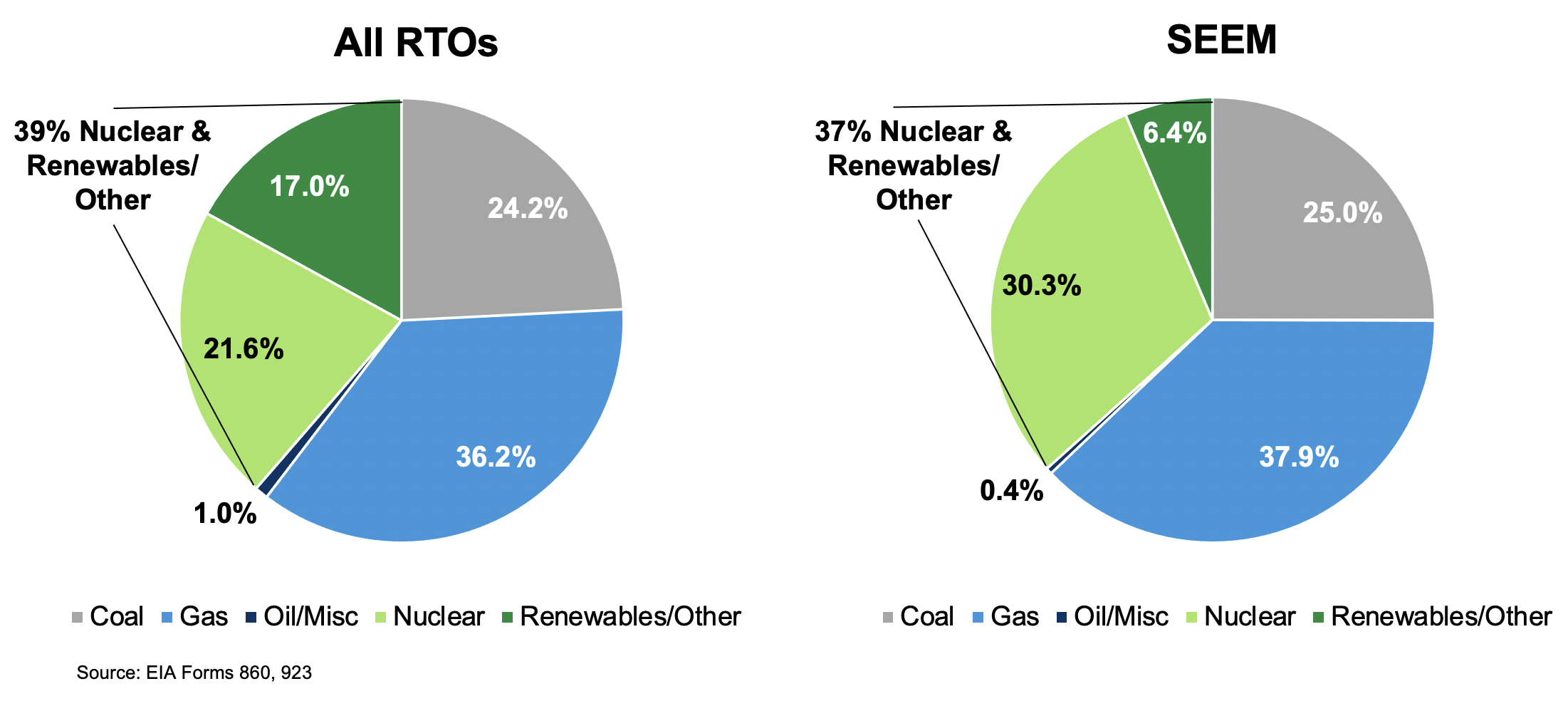 Leading in Reliability
2020 Power Quality and Reliability – Utilities in RTOs and SEEM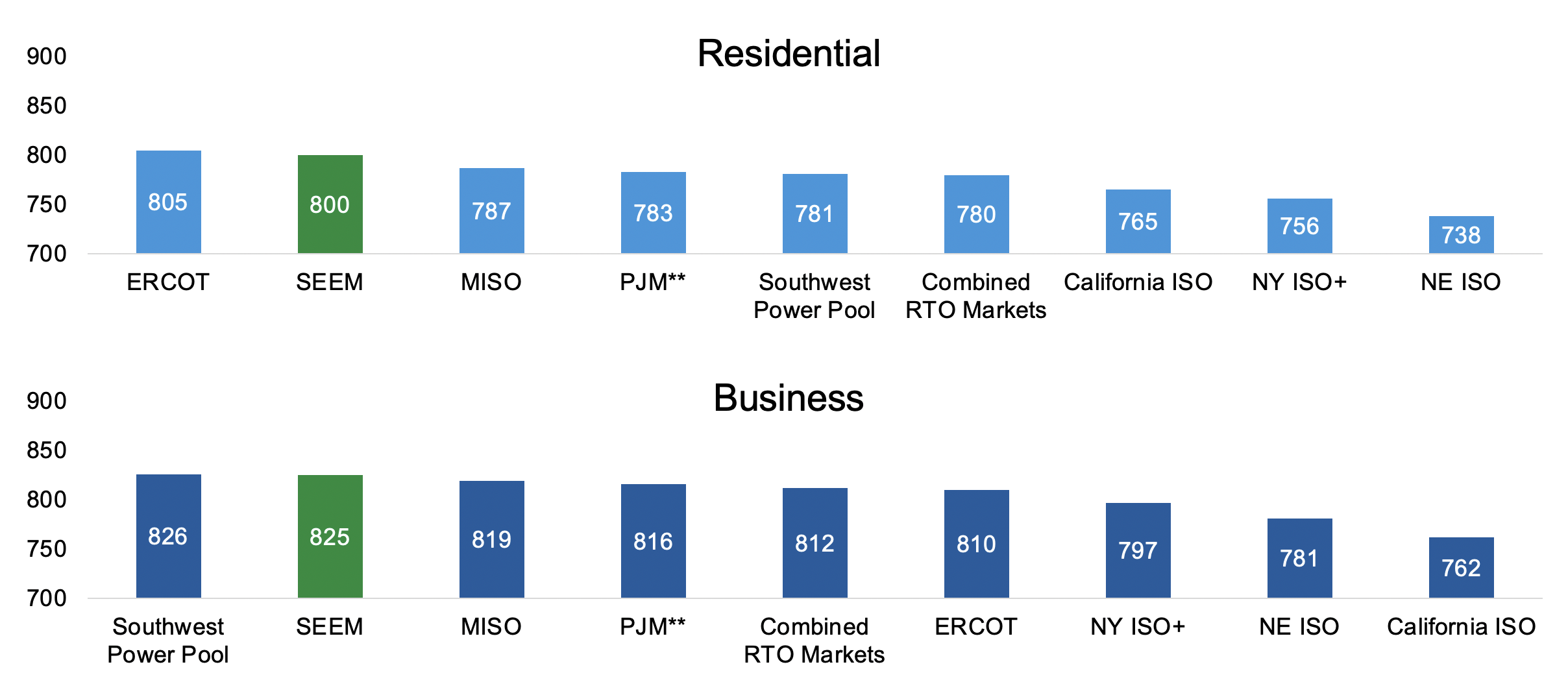 Maintaining Competitive Prices
2019 Average Retail Prices