Southeast Energy Exchange Market
Southeast electric providers receive clearance from FERC for new energy market platform.
A group of energy companies serving electricity customers across a wide geographic region in the southeastern U.S. is delivering an integrated, automated intra-hour energy exchange with goals of lowering costs to customers, optimizing renewable energy resources and helping maintain the reliable service we provide today.
SEEM is a simple but powerful structure that follows all FERC-approved rules and requirements for existing bilateral markets today, but with additional data transparency. The FERC approval means SEEM can move forward building a technology platform to deliver on its goals and mission by mid-2022.
"We are excited the SEEM platform has received this approval. SEEM members want to thank the FERC commissioners and we also thank the FERC staff for their thorough review," said Noel Black, Southern Company's vice president of governmental affairs.
SEEM is a unique a thoroughly new approach to improving electricity competition. The new SEEM platform will facilitate sub-hourly, bilateral trading, allowing participants to buy and sell power close to the time the energy is consumed, utilizing available unreserved transmission.
SEEM is a 21st century solution designed for the incredible pace of change resulting from the electricity sector growing toward an ever-greener future. Southeastern electricity customers will see cost, reliability and environmental benefits.
An independent third-party consultant estimated that total benefits to SEEM grid operators and customers range from $40 million to $50 million annually in the near-term, to $100 million to $150 million annually in later years as more solar and other variable energy resources are added.
Wind and solar resources are expanding rapidly in the Southeast. The SEEM marketplace will take advantage of renewable resources in the region leading to a cleaner, greener, more robust electricity system. As designed, SEEM also will have little bureaucracy and related expenses.
Poised to Deliver the Clean Energy Future
Accelerating Clean Resources
2019 Generation Mix: All RTOs and SEEM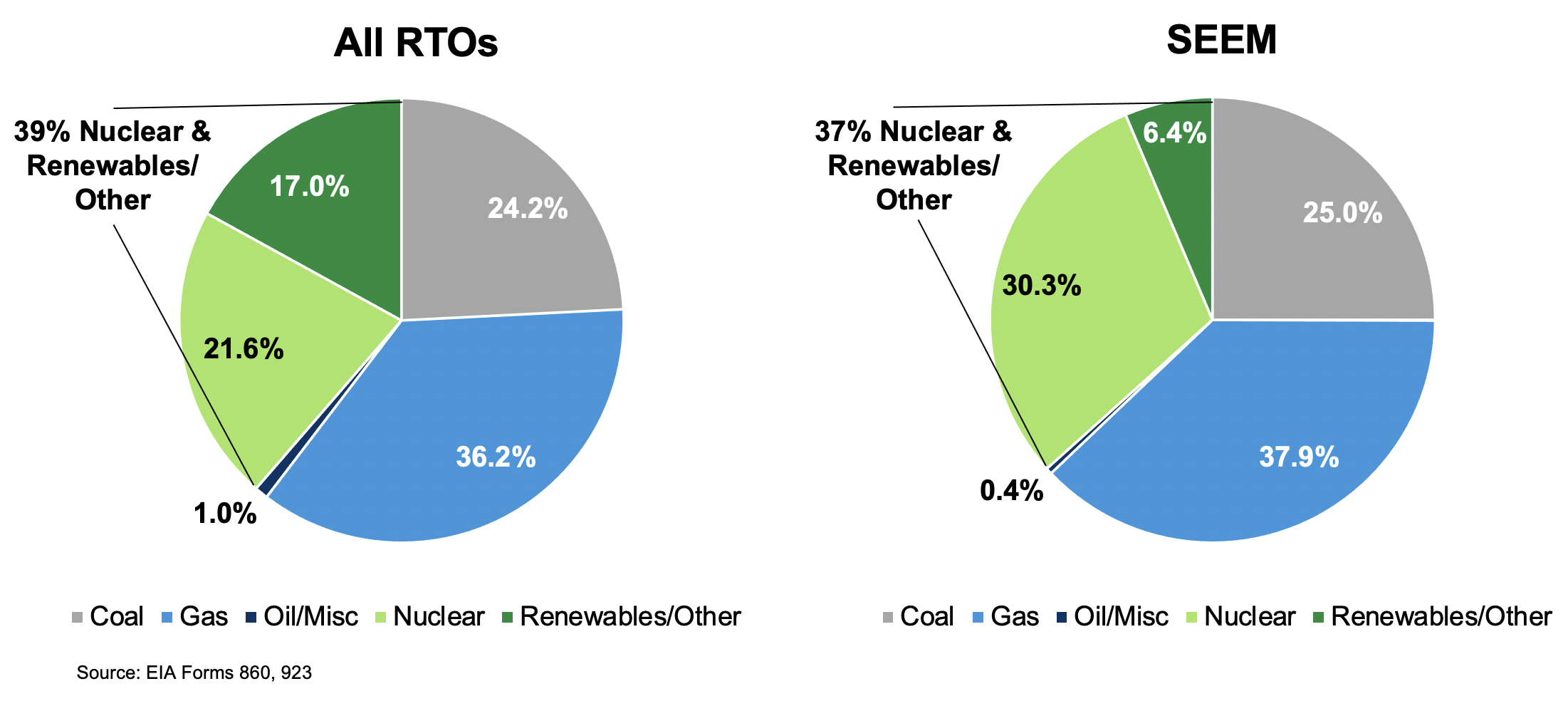 Leading in Reliability
2020 Power Quality and Reliability – Utilities in RTOs and SEEM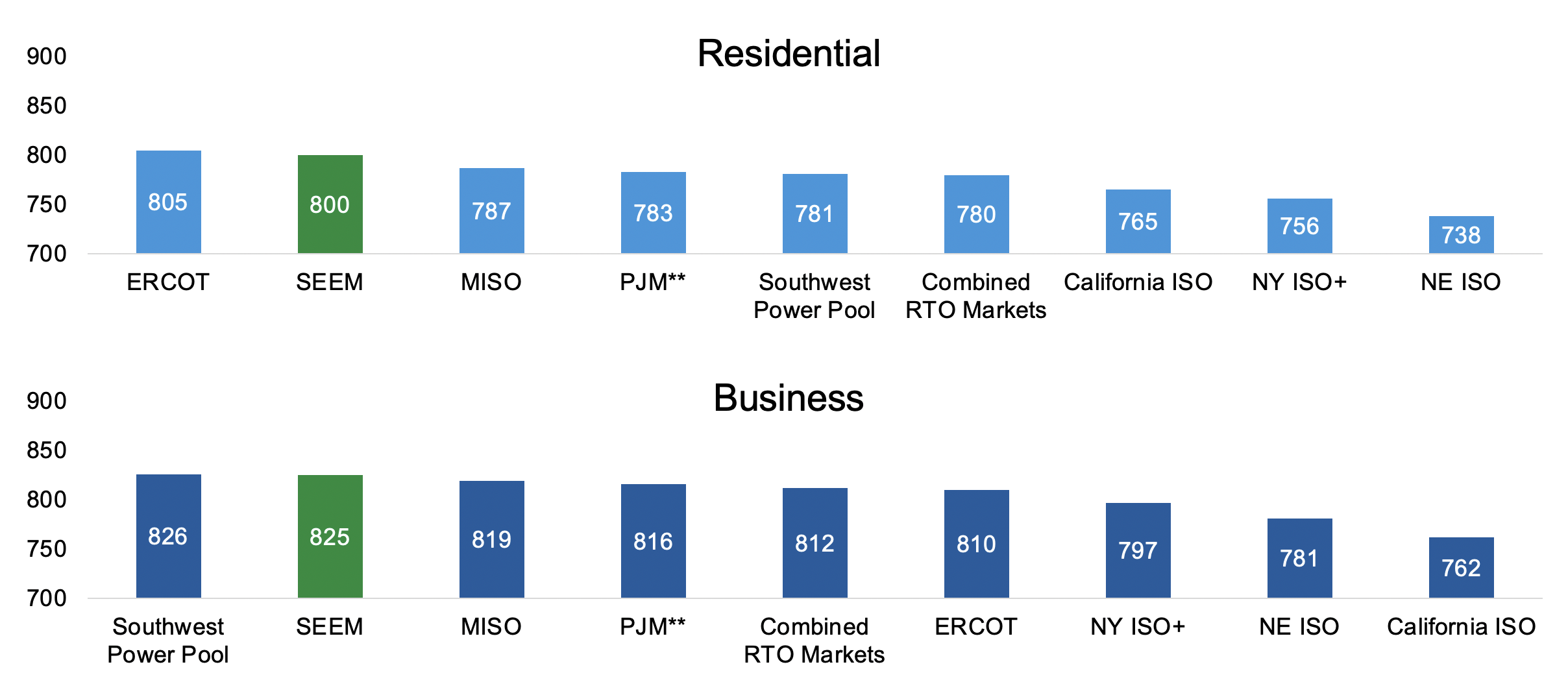 Maintaining Competitive Prices
2019 Average Retail Prices