Southeast Energy Exchange Market
Capturing the customer benefits and scale for a large energy exchange market without all of the burdens.
A group of energy companies serving electricity customers across a wide geographic region in the southeastern U.S. is exploring an integrated, automated intra-hour energy exchange with goals of lowering costs to customers, optimizing renewable energy resources and helping maintain the reliable service we provide today.
This is the first of its kind in our region and is a low-cost, low-risk way to provide immediate customer benefits through a shared market structure.
If approved, the Southeast Energy Exchange market (SEEM) would be a 15-minute energy exchange market that would use technology and advanced market systems to automatically match participants with low-cost, clean and reliable energy to serve customers across a wide geographic area.
Benefits include cost savings for customers and better integration of diverse generation resources, including rapidly growing renewables and fewer solar curtailments.
Importantly, SEEM members would maintain existing control of generation and transmission assets, and participation is voluntary.
An independent third-party consultant estimated that total benefits to grid operators and customers range from $40 million to $50 million annually in the near-term, to $100 million to $150 million annually in later years as more solar and other variable energy resources are added.
Poised to Deliver the Clean Energy Future
Accelerating Clean Resources
2019 Generation Mix: All RTOs and SEEM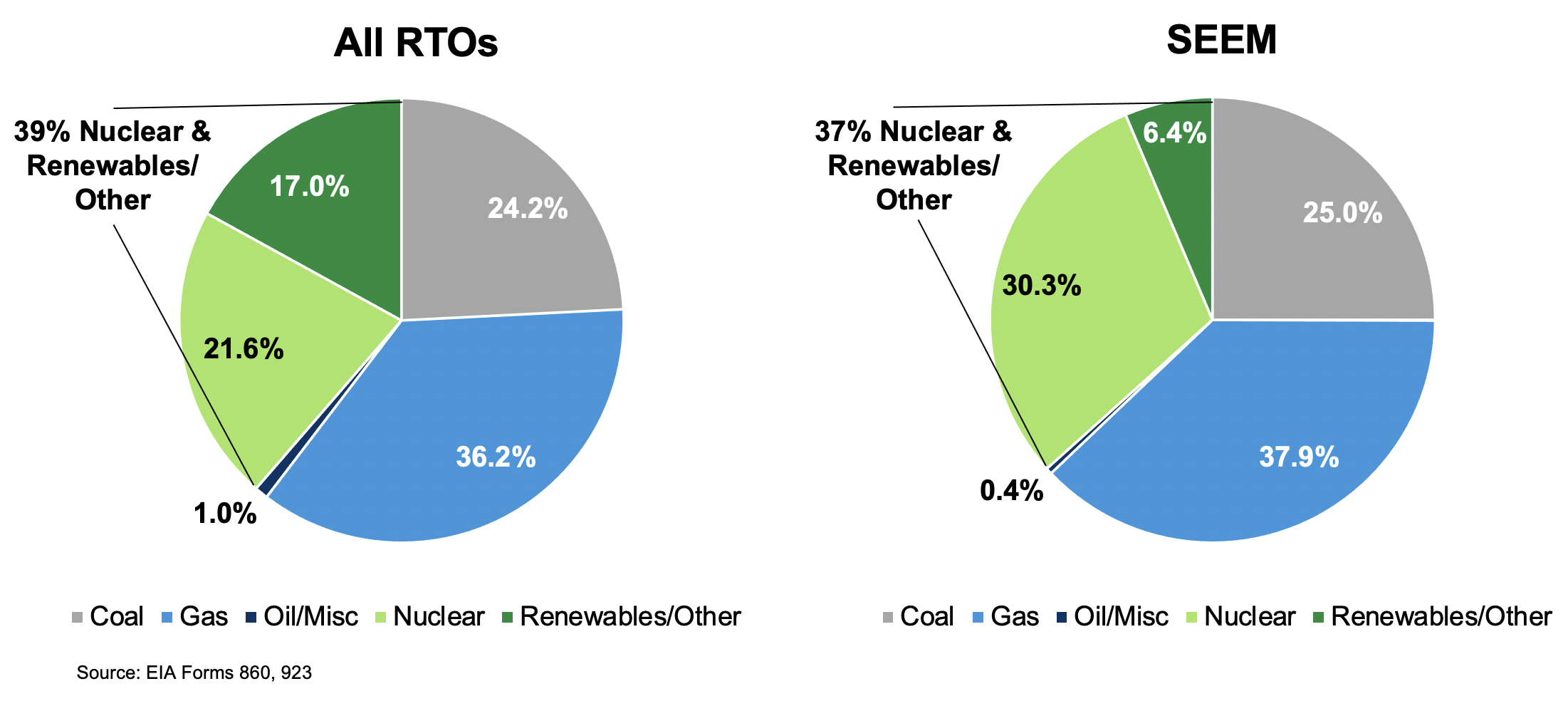 Leading in Reliability
2020 Power Quality and Reliability – Utilities in RTOs and SEEM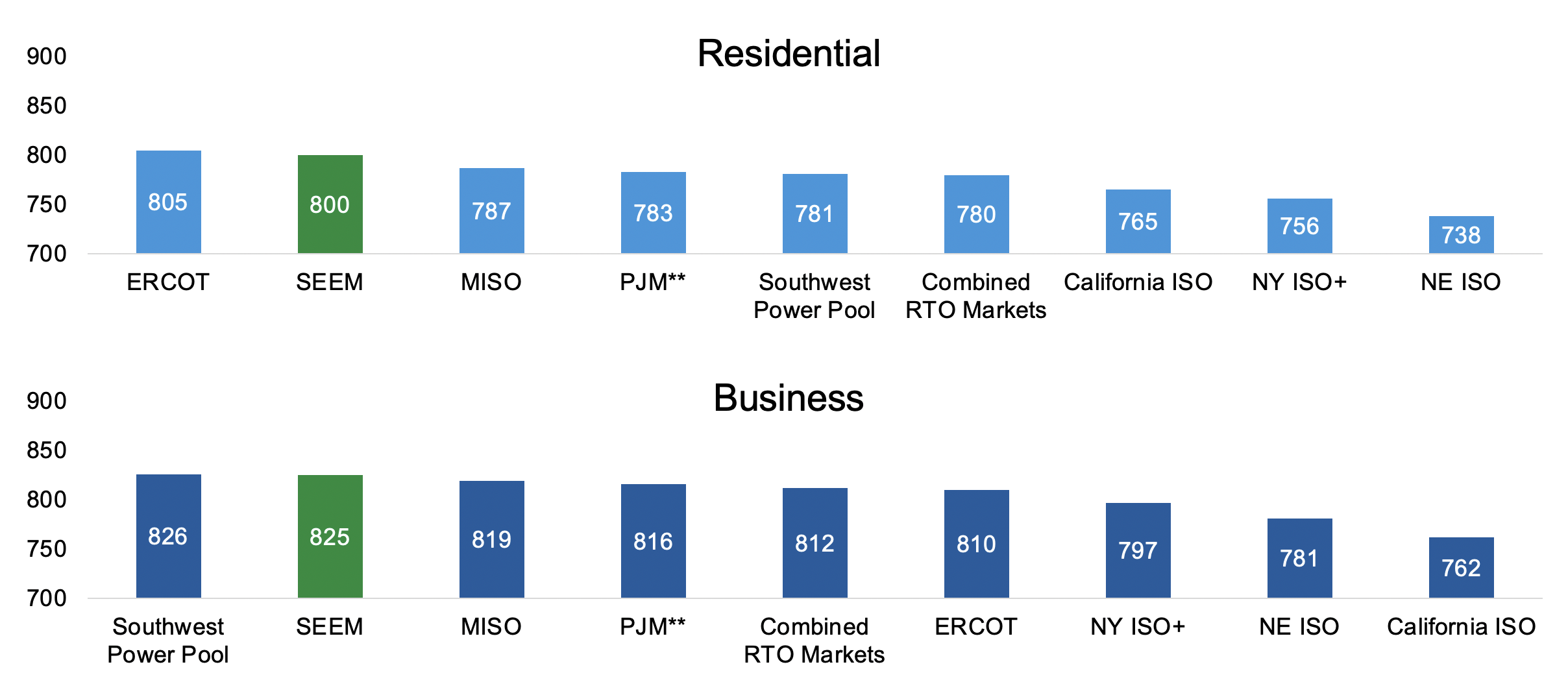 Maintaining Competitive Prices
2019 Average Retail Prices